TUESDAY MAY 25th:
Our break is coming to an end with a zoom evening with our dear teacher Marcia Rose, click
HERE
 for more information and to sign up.
ATTENTION:
The sangha's  BREAK will continue to mid-May.   During that period, the sangha, including the E-Newsletter and Tuesday night programs, will be closed. An update about what will happen next will be sent out via the E-Newsletter sometime in late April.
May you be well,  happy and healthy.
To subscribe to the email, click here
_____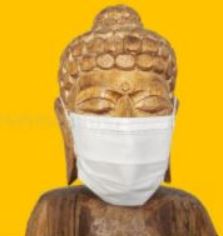 The integrity we develop on a spiritual path comes from being able to distinguish for ourselves the habits and influences in the mind which are skillful and lead to love and awareness, from those which are unskillful and reinforce our false sense of separation.
– Sharon Salzberg
————-