LOCATION: All events take place at First Christian Church, 645 Webber Street, Santa Fe, unless otherwise noted. See map.

TUESDAY, AUGUST 28
6:15 pm – Silent Meditation
7:00 pm – Sangha Meeting
Please bring a dish to share. Pizza will be provided. Come share your ideas for our sangha. All are welcome.

TUESDAYS, SEPTEMBER 4, 11, 18 and 25
Annex at the church
Introduction to Insight Meditation with Joan Kaiser
5:45 pm to 7:00 pm
Register with Joan at introclass@santafevipassana.org.
$20 fee for 4 classes.
There will also be an opportunity to support the teacher through donations.
Learn more.
Joan Kaiser's bio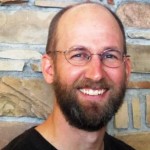 SATURDAY, SEPTEMBER 22 through
TUESDAY, OCTOBER 2
Brian Lesage's Residency: The Art of Reading the Pali Discourses Today
Printable residency flyer