SUNDAY, JULY 23
3:00 pm to 4:15 pm – Family Sangha with DaeJa Napier.
Contact Teri. See Family Sangha for more information.
TUESDAY, JULY 25
6:15 pm – Silent Meditation
7:00 pm – Dharma Talk by DaeJa Napier
Printable Residency Flyer
DaeJa Napier's bio
WEDNESDAY, JULY 26
6:30 pm to 8:00 pm – Discussion Group with DaeJa Napier
113 Camino Escondido #4
SATURDAY, JULY 29
10:00 am to 5:00 pm – Daylong Retreat with DaeJa Napier.
Cooling the Fires of Greed, Ill-will and Delusion.
Please note change of location.
First Christian Church, 645 Webber St., Santa Fe.
First Christian Church Map
Bring your own cushions. Chairs will be provided.
Registration at 9:30 am.
Cost: $20 plus teacher dana.
Please bring a bag lunch.
Sign-up: Email Rebecca Best-Trujillo or sign up on Tuesday evenings.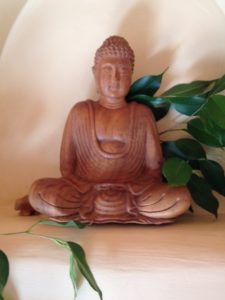 TUESDAY, JULY 25
Mountain Cloud Zen Center
Dining Room
Introduction to Insight Meditation with Joan Mitchell
(4 sessions: July 25, August 1, August 8, and
August 15)
5:45 pm to 7:00 pm
Register with Joan at introclass@santafevipassana.org.
Learn more.
Joan Mitchell's bio